Obituaries » Everette Ray Marshall
April 7, 1924 - December 4, 2018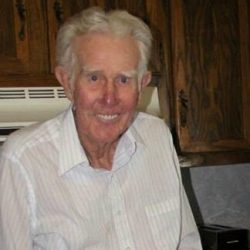 Visitation: 5:00 – 7:00 PM on Friday, December 7 at the Johnson-Arrowood Funeral Home

Funeral Service: 7:00 PM on Friday, December 7 in the funeral home chapel

Graveside Service: 10:00 AM on Saturday, December 8 at Elm Springs Cemetery

Family, Friends, & Pallbearers are to meet at the funeral home by 9:00 AM to go in procession

Add A Guestbook
Posted by:
David Bombelli
Posted on:
December 8, 2018
Danny and Roger your parents were the best people. You were fortunate to have had them for a long time. I remember Dad saying your mother was his favorite niece. He also told me your grandfather was his favorite brother. I'm sorry I couldn't be there for you. I love you boys. Everett was a good decent man. Just like his sons. They were so proud of their boys...... David Bombelli
Posted by:
Cliff and Trish Epperson
Posted on:
December 7, 2018
Everett was a wonderful man...He will be missed for sure...Prayers for all the family.
Posted by:
Linda Russell Elliott
Posted on:
December 6, 2018
We would like to send our prayers and thoughts to Danny & Roger, to all of Uncle Everette family. God Bless everyone and we have another Angel in Heaven.