Obituaries » Susie Marie Cline
June 11, 1959 - August 2, 2019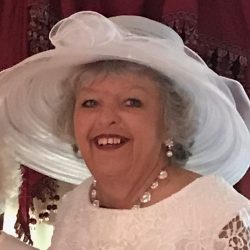 Visitation: 5:00 – 6:00 PM on Monday, August 5, 2019 at the First Baptist Church of Church Hill

A Celebration of Life Service: 6:00 PM on Monday, August 5, 2019 at the First Baptist Church of Church Hill
MT. CARMEL – Susie Cline, 60, fell asleep in the arms of Jesus on Friday, August 2, 2019 after a courageous battle of stage 4 lung cancer.
Susie was born in Church Hill and she was 1 of 9 children. She was the wife of Walter Cline, her childhood sweetheart and they shared 42 years of love together. Her dedication and purposefulness to help those with special needs was a calling and her love made visible. She was a certified coach for the State of Tennessee Special Olympics.Susie was the Residential Coordinator at the Chip Hale Center. She was a member of the Lion's Club of Mt. Carmel and held various offices. Susie was a member of First Baptist Church of Church Hill and her Sunday Schools, Helping Hands, supported her through her journey.
She was preceded in death by her parents, Fred Sr. and Mary Castle.
Susie is survived by her loving husband, Walter Cline; son, Josh Cline; siblings, Freddie Castle, Jr. (Barbara), Ann Webb, Robert Castle, B.D. Castle, Katie Matlock (Jerry), Sandra Smith (Jeff), Joy Foster, and Jimmy Castle (Stacie); sisters-in-law, Virginia Shaffer (Bobby) and Dorothy Carmack (Ron); brother-in-law, Mike Cline; several nieces and nephews.
A visitation will be held from 5:00 – 6:00 PM on Monday, August 5, 2019 at the First Baptist Church of Church Hill. A Celebration of Life Service will be conducted at 6:00 PM with Rev. Gary Gerhardt and Rev. Mitch Russell officiating.
In lieu of flowers, memorial contributions may be made to St. Jude's Children's Hospital.
To leave an online message for the Cline family, please visit us at www.johnsonarrowood.com
Johnson-Arrowood Funeral Home of Church Hill is honored to serve the Cline family.