Obituaries » Bonnie Crawford
August 4, 1933 - November 15, 2019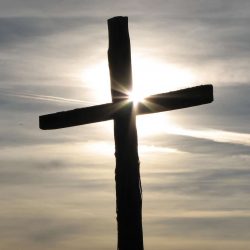 Visitation: 5:00 – 7:00 PM on Saturday, November 16, 2019 at the Johnson-Arrowood Funeral Home

Funeral Service: 7:00 PM on Saturday, November 16, 2019 in the funeral home chapel

Graveside Service: 2:00 PM on Sunday, November 17, 2019 at McPheeters Bend Cemetery

Family, friends, and pallbearers are to meet at the funeral home by 1:15 PM to go in procession
SURGOINSVILLE – Bonnie Crawford, 86, passed away on November 15, 2019 at Church Hill Healthcare and Rehab.
Bonnie was a lifelong resident of Hawkins County and attended Fudges Chapel United Methodist Church.
She was preceded in death by her parents, Charlie and Julie Crawford; several siblings.
Bonnie is survived by several nieces, nephews, and a host of many dear friends.
A visitation will be held from 5:00 – 7:00 PM on Saturday, November 16, 2019 at Johnson-Arrowood Funeral Home. A funeral service will be held at 7:00 PM with Pastor Truman Ferguson officiating. A graveside service will be conducted at 2:00 PM on Sunday, November 17 at McPheeters Bend Cemetery. Those wishing to attend the graveside service are asked to meet at the funeral home by 1:15 PM to go in procession.
Pallbearers will be family and friends.
To leave an online message for the Crawford family, please visit us at www.johnsonarrowood.com
Johnson-Arrowood Funeral Home of Church Hill is honored to serve the Crawford family.