Obituaries » Brandon Reeves

Print Friendly Version
Check your settings when you are happy with your print preview press the print icon below.
Show Obituaries Show Guestbook Show Photos QR Code

Print
November 22, 1979 - February 12, 2021

Add A Guestbook
Posted by:
Natasha Brown ( Tasha )
Posted on:
March 3, 2021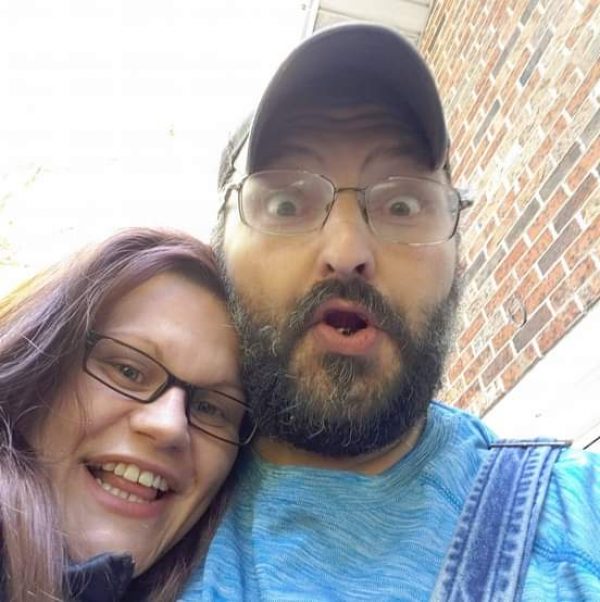 There is no words for this picture. The words are written all over the picture!
Posted by:
Joy odom
Posted on:
February 18, 2021
I didn't know Brandon, I heard what a wonderful person he was. I know he's going to be missed so much by many. Rick and Janet, I know how hard it is to lose a child no matter what age they are. I'm so sorry your going through this. May God comfort you all at this time. Mandy, sorry for the loss of your brother. You had to go through this again. May the Lord help you to heal. Be praying for y'all. Joy
Posted by:
Jessica Slone
Posted on:
February 17, 2021
Brandon was a truly wonderful person, with a huge heart, he would do anything to help anyone. He always wanted to make those around him laugh, and he was good at it. He was a gifted singer and musician, not to mention he was insanely smart - beyond anything I could ever understand or imagine. We were close in high school and reconnected several times since, true friendships allow you to just pick up where you left off. He helped me through some hard times that I couldn't have gotten through without his advice, listening and guidance. For those that knew him, our lives have been truly been touched. I was blessed to know him and even more blessed to call him my friend. I know I will see him again but until that time I will miss him every day. The world is a sadder place without him in it. I only hope he knew how much he meant to so many of us and how much he will be missed. Brandon I hope you find peace and no longer feel any pain. Until I see you again.
Posted by:
Anonymous
Posted on:
February 17, 2021
I met Brandon a longtime ago and for a short time, I thought it odd the group of ppl he was around, ppl will bring you down in life, but in a bad world he made it better...God bless everyone and his family...rip..fly high my friend
Posted by:
Amber Trivette
Posted on:
February 15, 2021
You will be highly missed. My you watch over us all, clay high my friend.
Posted by:
Paul &Sandra Myers
Posted on:
February 14, 2021
Brandon we love you so very much and you will surely missed...RIP my wonderful Nephew please do that beautiful singing in heaven.
Posted by:
Betty Mask
Posted on:
February 14, 2021
I first met Brandon when he was in the Tennessee High Band with our daughter Melissa. He also took our son Mitchell with him to ride motocross -dirt-bike racing. I knew he had an engineering scholarship to UT after graduation. We did not meet again until he came to my office at Northeast State Community - maybe 10 years ago. Throughout those years - in and out of Northeast, he would often come in and let me know what was happening in his life. He was super smart -especially with computers and math. He was an excellent math tutor. He was truly gifted in many areas. He could fix machines of any kind - cars, trucks, motorcycles. He loved his daughter so much and would tell me all about their latest phone call or visit. He made a commitment of his life to Christ and his life took a positive turn. He really enjoyed his music and enjoyed playing in the Praise Band at Avoca Christian Church. He also played regularly at nursing homes in the Bristol area. He graduated and I retired and had lost direct contact with him except on Face Book. Brandon was exciting, enthusiastic, determined, multi-talented and brilliant -such a joy to be around. He will be greatly missed by those who loved him.
Posted by:
Teresa Johnson
Posted on:
February 14, 2021
My friend you will be dearly missed, your flying with Angel's and my Michael now, he and I loved you even though our friendship was not a long one, you will never be forgotten. You gave somthing to our lives no one could match. Fly high my friend.
Posted by:
Staci Burton
Posted on:
February 14, 2021
Fly high my brother. I know you and dad are together playing guitars together for the angels. I will miss you so much. I love you always.
Posted by:
Anonymous
Posted on:
February 14, 2021
When I met this young man he was all of maybe of 4 years old. He got on the couch between me and his Uncle Richard and said I'm Brandon and this is my Uncle Richard smiled that smile and flashed those big brown eyes. He had me from then on. I will miss your smile and your wit and your heart of gold. I will miss you my wonderful nephew lrma