Obituaries » Glenda Joyce Fletcher Tate
June 5, 1942 - November 2, 2019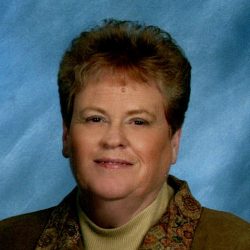 Visitation: 4:00 – 7:00 PM on Wednesday, November 6, 2019 at First Baptist Church of Church Hill

Funeral Service: 7:00 PM on Wednesday, November 6, 2019 at First Baptist Church of Church Hill

Graveside Service: 10:00 AM on Thursday, November 7, 2019 at Oak Hill Memorial Park

Family, friends, & pallbearers are to meet at the cemetery by 9:50 AM
CHURCH HILL – On November 2, 2019, Mrs. Glenda Joyce Fletcher Tate, went to be with the Lord.
Glenda was a lifelong resident of Church Hill and a community leader. She was a graduate from Carson-Newman University and Union College. Glenda was a loving teacher for almost 40 years and followed in her mother's footsteps working in and directing Vacation Bible School at First Baptist Church. She loved family gatherings and celebrating holidays and birthdays, cheering for Michigan and Tennessee football, traveling, and visiting Disney World. She was a loving wife, mother, grandmother, daughter, sister, relative, and friend. She will be missed dearly.
She was preceded in death by her husband of 52 years, Kenneth Tate; parents, Carl and Jessie Fletcher; and brother, Doran Fletcher.
Glenda is survived by her two sons, Brian Tate (Tonya) and Curtis Tate (Lisa); grandchildren, Mackenzie, Kendrick, Zoee, and Heather; sister, Karla Kyte (Larry); two sisters-in-law Peggy Fletcher and Wanda Jean Campbell (Charles); she was also blessed with many nieces, nephews, and cousins.
A visitation will be held from 4:00 – 7:00 PM on Wednesday, November 6, 2019 at the First Baptist Church of Church Hill or anytime at the residence. A funeral service will be held at 7:00 PM with Rev. Gary Gerhardt officiating. A graveside service will be held at 10:00 AM on Thursday, November 7 at Oak Hill Memorial Park. Those wishing to attend the graveside service are asked to meet at the cemetery by 9:50 AM.
Pallbearers will be family and friends.
In lieu of flowers, memorial contributions may be made through First Baptist Church of Church Hill in Glenda's memory to the Children's Home.
To leave an online message for the Tate family, please visit us at www.johnsonarrowood.com
Johnson-Arrowood Funeral Home of Church Hill is honored to serve the Tate family.