Obituaries » Larry Edward "Eddie" Eaton

Print Friendly Version
Check your settings when you are happy with your print preview press the print icon below.
Show Obituaries Show Guestbook Show Photos QR Code

Print
July 31, 1948 - March 5, 2022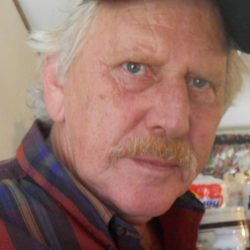 Visitation:
12:00 – 2:00 PM
Thursday, March 10, 2022
Johnson-Arrowood Funeral Home
Funeral Service:
Following the Visitation in the Funeral Home Chapel
Graveside Service:
Following the Funeral Service at
Morning Star Cemetery
Share your Memorial with Family & Friends

Add A Guestbook
Posted by:
Jan
Posted on:
March 9, 2022
sorry to see that Uncle Eddie has passed away sending love and prayers to his family,we always called him Cotton I am one of Nells' girls remembering him as a young man when we stayed with Mamaw he will surely be in Heaven with the rest of his family not too many left now hoping the best for his wife and his kids step and otherwise
Posted by:
Janie Hinson
Posted on:
March 9, 2022
We are very sad by the passing of Larry. He was always kind and friendly when we saw him. Prayers for the family. Rest in peace.
Posted by:
Vickie Cobb
Posted on:
March 9, 2022
To Kathy and family: Please accept my condolences. May the Lord bring you comfort and strength during this difficult time. Vickie Cobb
Posted by:
Penny Byington
Posted on:
March 9, 2022
Eddie was a good man and a good friend didn't know he had got married but I will pray for the family
Posted by:
Larry Fansler
Posted on:
March 9, 2022
So sorry to learn of Eddie's passing. We were friends through elementary and high school. Hadn't see him since graduation but was happy to become reacquainted via Facebook.
Posted by:
Jane Thornton
Posted on:
March 8, 2022
My prayers are with Kathy and her father as well as other family members. Love and prayers.
Posted by:
Scott & Rhonda Egan
Posted on:
March 8, 2022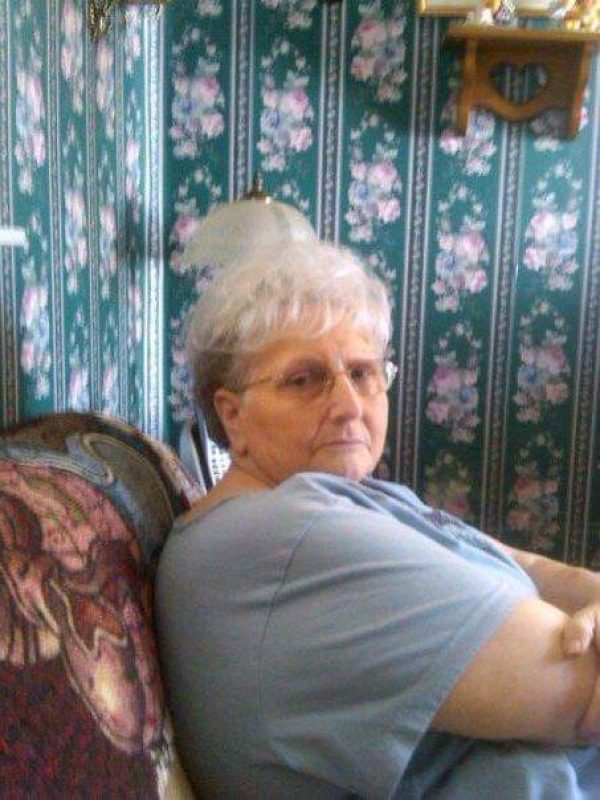 Uncle Eddie you and your big sister Pat meet again in Heaven. She will have you on her hip again just like she used to when you were little. What a reunion this will be. I love you and would you give momma a big hug from me. Fly High.
Posted by:
Kim Fields
Posted on:
March 8, 2022
Kathy, I am so sorry for your loss. Prayers for you and his family.
Posted by:
Scott & Rhonda Egan
Posted on:
March 7, 2022
Kathy im so sorry i know you loved my uncle so much. He could be hard to handle at times, but you never gave up you loved him no matter what. I will never forget you being there for me when mom died in 2012. You helped me to let her go she wouldnt let go until i said i would be okay. I know Eddie loved you so much. If you need anything during this time im here to talk or cry on my shoulder. You and the rest of your family are in my thoughts and prayers. Love you aunt Kathy.
Posted by:
Connie Brown
Posted on:
March 7, 2022
I knew him from high school and worked around him for several years in CE at Eastman. He was a lot of fun to work around. So sorry to hear about his passing.
Posted by:
PATTY YATES
Posted on:
March 7, 2022
KATHY SO VERY SORRY FOR YOUR LOSS HARD TO BELIEVE THIS I KNOW YOU ARE TRULY HEARTBROKEN I ALWAYS CALLED HIM LIL BROTHER BECAUSE OF HIS MOTHER WHO I STILL MISS TO THIS DAY PRAYERS FOR ALL OF YOU DURING THIS TIME MAY GOD COMFORT YOU AS ONLY HE CAN IN HIS LOVING ARMS PATTY BRADSHAW YATES
Posted by:
Helton Robert
Posted on:
March 7, 2022
Am sorry to hear about Larry. We loved to aggravate each other. .He was a great friend. Will miss him greatly. May the Lord take your pain and turn it into loving ....things. amen