Obituaries » Cathy Kay Belcher
September 4, 1950 - June 8, 2019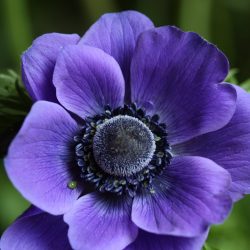 Graveside Service: 3:00 PM on Tuesday, June 11, 2019 at Oak Hill Memorial Park

Family and Friends are to meet at the cemetery by 2:45 PM
KINGSPORT – Cathy Kay Belcher, 68, passed away on Saturday, June 8, 2019 at Holston Valley Medical Center.
Cathy lived most of her life in Kingsport and was a member of Higher Ground Baptist Church. She retired from Quebecor after serving in customer service.
She was preceded in death by her parents, Marshall and Irene Wallace.
Cathy is survived by her husband, Ken Belcher; daughter, Rebecca Bays (Matt); grandchildren, Addison, Carson, and Charlie; sister, Ladonna Christian (Steve); and nephew, Dylan Christian (Ariel) along with several nieces and nephews.
A graveside service will be held at 3:00 PM on Tuesday, June 11, 2019 at Oak Hill Memorial Park with Teresa Belcher officiating. Those wishing to attend the graveside service are asked to meet at the cemetery by 2:45 PM.
In lieu of flowers, memorial contributions may be made to the Rosemary Smith Cancer Assistance Fund at www.balladhealth.org/foundation/make-gift-online
To leave an online message for the Belcher family, please visit us at www.johnsonarrowood.com
Johnson-Arrowood Funeral Home of Church Hill is honored to serve the Belcher family.