Getting Through Grief, One Step at a Time
By Camille Johnson
When loved ones die, there's a tendency to fall into sadness and despair. In instances when negative emotions take over, the situation can become debilitating. Setting reasonable goals can help people make it through these difficult times. Here are some ideas that those facing heartache can use to help with their return to normalcy.
Personalizing Headstones
Many find calm in visiting the resting places of those who've passed on. A plain gravestone may be sufficient, but survivors have many options. Modern technology allows total customization, letting family members memorialize the deceased with quotes, design flourishes, and images. Such personalization can enhance the healing power of spending time at burial spots.
Visiting Family
You are sure to see relatives during memorial services, but funerals are only one setting for reconnecting. Bonding with those you love should not be limited to major life milestones. After all, health benefits are a known side effect of spending time with relatives. Reach out to loved ones after putting someone to rest, whether by phone, email, or video chat. You'll be amazed at how even a brief interaction can make you feel.
Getting Fit
While socializing may increase life expectancy, so does physical activity. Channel stress into workouts and get your blood pumping. Pick a workout regimen that fits your personality and schedule. Whatever exercise you decide on, you'll benefit from the rush that comes with releasing endorphins. 
Eating Healthy
Nutritional improvement is another method for getting one's physical well-being on track. The foods we eat have a distinct effect on our moods. Replace carb-heavy and fatty entrees with baked fish, fruits, and vegetables. Find snacking substitutes that satisfy cravings without clogging arteries. Finally, consider reducing alcohol intake.
Enjoying Hobbies
The value of relaxation tends to go underappreciated. When we indulge in recreational activities, it elevates our spirits, helping us reset for life's next set of challenges. Puzzles, for example, improve our wellness in a host of ways, including better memory and delaying dementia. Try an outdoor diversion such as kayaking, horseback riding, skydiving, or skiing. Less physically intense experiences are possible in virtual reality. Technology that was once the realm of science fiction is now a readily available, off-the-shelf product. VR even has a role in treating anxiety disorders and other mental health matters.
Getting Counseling
Researchers calculate that a quarter of Americans have no one with whom they feel comfortable confiding. If you're in this category, psychological counseling may be reasonable. Those who live in populated areas sometimes have a surplus of qualified therapists. Personal counselors might be tougher to find in remote areas. These days, however, sessions can be conducted anywhere via online therapy services. Alternatively, seek the reassurance of a pastor.
Relieving Stress
Having strategies for reducing anxiety is vital. Work is a huge source of tension for most. Minimize on-the-job worry by mixing up employment duties and avoiding burnout. You may even find this makes you better at your occupation. Schedule breaks, during which you can practice validating your emotions. Doing nothing is also acceptable; the positive effects of daydreaming are real. Keep expectations in check by practicing active mindfulness. Remember that it's okay to say no to additional work projects you fear may tax you beyond reasonableness. 
Passing through an emotionally fraught time is stressful for anyone. That said, there are plenty of actions one can take to relieve suffering and get beyond trauma. Be aware of the options that have the power to provide comfort.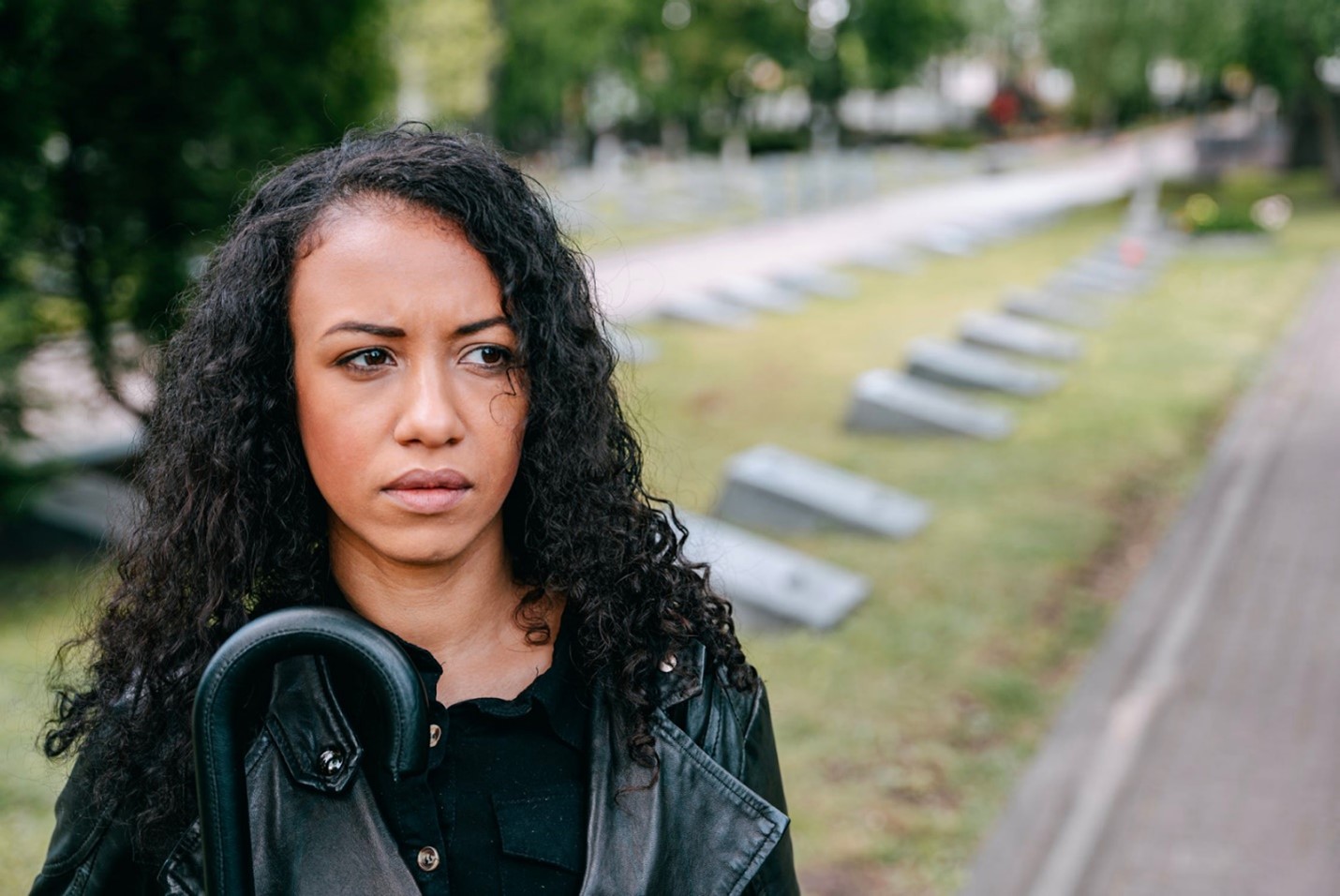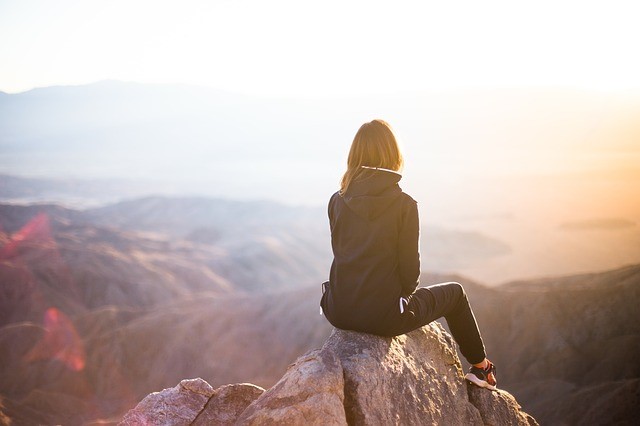 Photo via Pixabay
How to Start Planning for Your Final Expenses
By Camille Johnson
While it can be difficult to think about leaving our loved ones behind, it's important to plan ahead for final expenses and arrangements, as it can prevent problems down the line. It will also give you peace of mind to know that your family members will be taken care of after you're gone. There are several things to take into consideration, however, so it's important to get organized and think carefully about your final wishes and how best to achieve them. Do a little research into the different types of insurance available to you so you can start preparing now.
It's also important to think about what your bills might be like, especially if there's a possibility that you'll need long-term care or a stay at the hospital. Often, most types of insurance won't cover those types of care, or they may cover only a portion of it. This could lead to your loved ones incurring expenses after your passing, but planning ahead can prevent any issues.
Here are a few tips on how to plan for your final arrangements.
Consider Burial Insurance
Burial insurance can help your loved ones pay not only for your funeral arrangements but also for medical bills or other debts that you have left behind. It's essential to make sure you know what you want, however, so do some research to find out more about the kind of service you want. Think about details, such as a memorial or what you'd like to be engraved on the marker, and talk to your loved ones about your wishes.
Look for Life Insurance That Will Benefit Your Loved Ones
Final expense life insurance can be a huge benefit for the loved ones you leave behind. A policy from a reputable company like Lincoln Heritage — which specializes in this type of coverage — can help your family with everything from grief counseling to an accidental death benefit of $100,000, and there are no health exams required as long as you qualify for the age requirement. You can read about Lincoln Heritage Funeral Advantage info and reviews online.
Designate an Executor
It's essential to designate an executor for your last wishes, especially if there's a chance that you may need long-term or special care. You may be unable to convey your wishes, but if you have them in writing along with a responsible person who can ensure that they are properly carried out, you'll have peace of mind in knowing that your estate will be well taken care of. So, consider the best person for the job and have a talk about the details, including how they can find important paperwork in the event of your death, as well.
Make It Legal
The last thing you want is to draft a will with all your wishes only to realize too late that it's not legally binding. That's why it's important to talk to a lawyer who can help you write out your final wishes, and familiarize yourself with the laws in your state when it comes to how you can leave property and other belongings to the people you care about the most. By making your plans legal, you're ensuring that they can be carried out with no issues down the road and that your loved ones won't come up against any barriers once you're gone.
Planning for your own funeral and final wishes isn't something that many of us want to think about, but it's an important step to take even if you're perfectly healthy. Not only will it give you peace of mind to know what comes next, but it will also help your friends and family members get through a very difficult time a bit more easily.