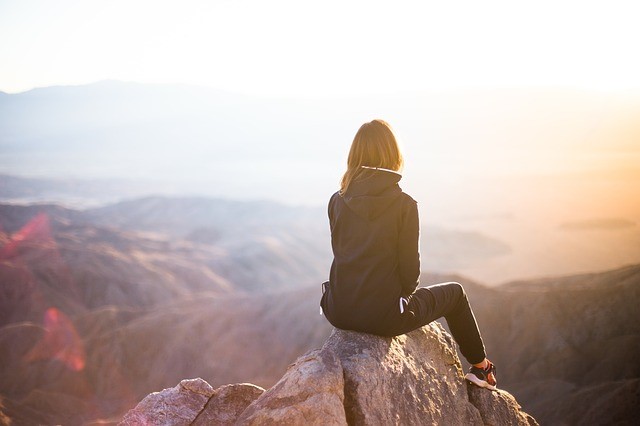 Photo via Pixabay
How to Start Planning for Your Final Expenses
By Camille Johnson
While it can be difficult to think about leaving our loved ones behind, it's important to plan ahead for final expenses and arrangements, as it can prevent problems down the line. It will also give you peace of mind to know that your family members will be taken care of after you're gone. There are several things to take into consideration, however, so it's important to get organized and think carefully about your final wishes and how best to achieve them. Do a little research into the different types of insurance available to you so you can start preparing now.
It's also important to think about what your bills might be like, especially if there's a possibility that you'll need long-term care or a stay at the hospital. Often, most types of insurance won't cover those types of care, or they may cover only a portion of it. This could lead to your loved ones incurring expenses after your passing, but planning ahead can prevent any issues.
Here are a few tips on how to plan for your final arrangements.
Consider Burial Insurance
Burial insurance can help your loved ones pay not only for your funeral arrangements but also for medical bills or other debts that you have left behind. It's essential to make sure you know what you want, however, so do some research to find out more about the kind of service you want. Think about details, such as a memorial or what you'd like to be engraved on the marker, and talk to your loved ones about your wishes.
Look for Life Insurance That Will Benefit Your Loved Ones
Final expense life insurance can be a huge benefit for the loved ones you leave behind. A policy from a reputable company like Lincoln Heritage — which specializes in this type of coverage — can help your family with everything from grief counseling to an accidental death benefit of $100,000, and there are no health exams required as long as you qualify for the age requirement. You can read about Lincoln Heritage Funeral Advantage info and reviews online.
Designate an Executor
It's essential to designate an executor for your last wishes, especially if there's a chance that you may need long-term or special care. You may be unable to convey your wishes, but if you have them in writing along with a responsible person who can ensure that they are properly carried out, you'll have peace of mind in knowing that your estate will be well taken care of. So, consider the best person for the job and have a talk about the details, including how they can find important paperwork in the event of your death, as well.
Make It Legal
The last thing you want is to draft a will with all your wishes only to realize too late that it's not legally binding. That's why it's important to talk to a lawyer who can help you write out your final wishes, and familiarize yourself with the laws in your state when it comes to how you can leave property and other belongings to the people you care about the most. By making your plans legal, you're ensuring that they can be carried out with no issues down the road and that your loved ones won't come up against any barriers once you're gone.
Planning for your own funeral and final wishes isn't something that many of us want to think about, but it's an important step to take even if you're perfectly healthy. Not only will it give you peace of mind to know what comes next, but it will also help your friends and family members get through a very difficult time a bit more easily.