Obituaries » Lahonna Dawn Charles

Print Friendly Version
Check your settings when you are happy with your print preview press the print icon below.
Show Obituaries Show Guestbook Show Photos QR Code

Print
February 12, 1987 - October 25, 2021
Share your Memorial with Family & Friends

Add A Guestbook
Posted by:
Kimberley Bradley
Posted on:
October 31, 2021
So sorry for your loss my prayers are with you all
Posted by:
Roller Tonya
Posted on:
October 30, 2021
To the family, I am so sorry for your alls loss, Honnie, I will miss your beautiful soul, you were great, Gussy sends her heart. She misses you too.when you setting reminiscing with Pockets tell him I miss him too.yall fly high.Dill, your a special guy who had a special mom.
Posted by:
Anonymous
Posted on:
October 29, 2021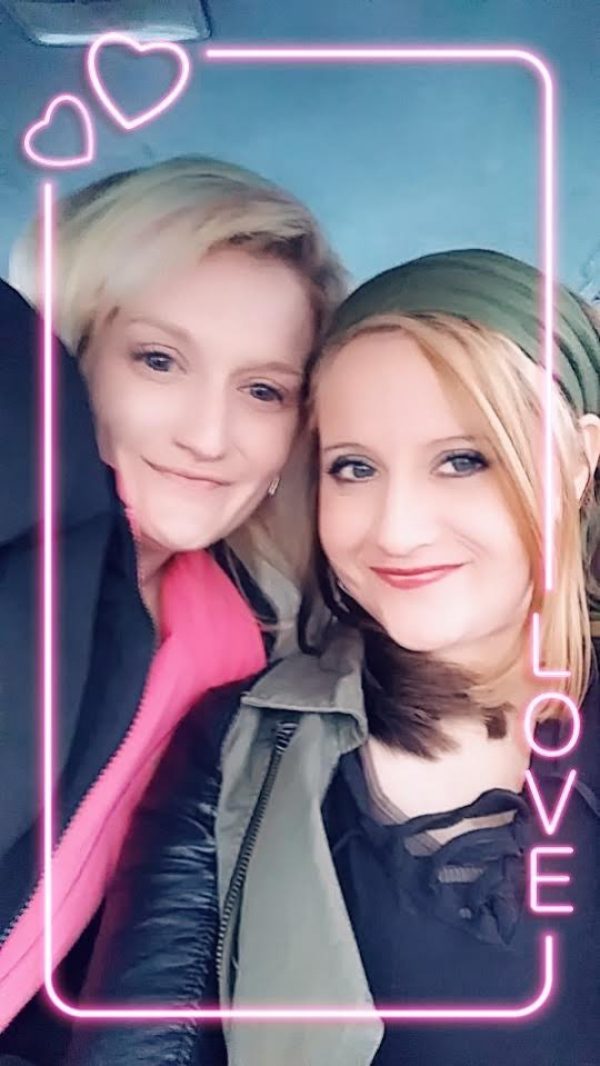 Lahonna I still can't believe you're gone.... Girl u were like a sister to me for a long time.....I love u honna u will be missed more than u could possibly know!!!! I hate that we hadn't talked in a while I'm sorry for that.... Now u can fly baby girl, keep watch over us.... God knew we needed an angel so he took one of the best!!! Miss you girl always!! We will ask make sure Dylan knows what a great mommy he had!!! Love, Danielle Greer
Posted by:
Caroline Short
Posted on:
October 29, 2021
Renee I am so sorry to hear about your daughter . Many prayers to you , her son , and family .
Posted by:
Stephanie Jarnigan
Posted on:
October 28, 2021
Lahonna was a ray of light. Very good woman who had alot to offer this world. Sad that Jesus needed her more. Rest in peace Honnie and fly high with the angels. You will be missed.. I'm so grateful to have known you. Many prayers to your family..
Posted by:
Rachel Slone
Posted on:
October 28, 2021
THIS STILL DOESN'T SEEM REAL BUT UNFORTUNATELY IT IS. IM PRAYING FOR YALL, ESPECIALLY DILLON AND RENE. I WILL FOREVER CHERISH THE MEMORIES I HAVE WITH LAHONNA, WE WERE INSEPERABLE FOR YEARS N I LOVED HER SO MUCH. RIP BABYGIRL FLY HIGH. YOU WERE SO BEAUTIFUL ON EARTH BUT I CAN ONLY IMAGINE HOW BEAUTIFUL YOU ARE AS AN ANGEL. LOVE YOU
Posted by:
Day Sherry
Posted on:
October 28, 2021
To all the family, I am so sorry for your loss, praying and hugs for you.
Posted by:
Lindholm Family
Posted on:
October 28, 2021
Praying for the family so sorry for your loss.
Posted by:
Brooke Fewell
Posted on:
October 28, 2021
I am so blessed you were a part of my life. When I came to VFR you were one of the first to welcome me and make me feel right at home. I love you and miss you. May you fly high, dance in the sky and sing in the angels choir. Love you, Brooke
Posted by:
Jane Hensley
Posted on:
October 28, 2021
I met Lahonna when she started work at SL. She always had a smile for everyone. She was one of a kind. I was happy to see her everyday. It definitely isn't going to be the same without this sweet, delightful young lady. I will always think of her with love. Many prayers for her family and especially Dillion!